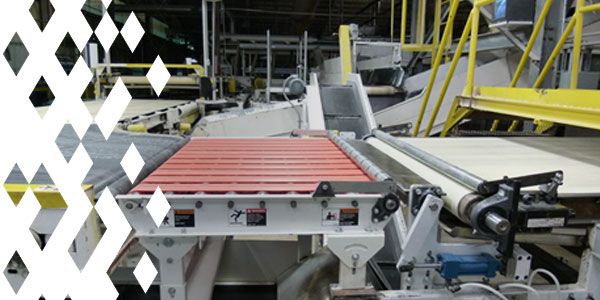 STRUCTURAL
ENGINEERING
Integrity Design Services, Inc., provides a wide range of engineering and design services for our industrial, commercial, architectural, institutional, military, government, research, educational, and residential clients. Our in-house structural and civil engineering capabilities are enhanced by our strategic partnership with trusted local engineering firms in the electrical and mechanical engineering disciplines, as well as registered architectural support, to allow us to provide a complete design solution to your project needs.
We provide structural and civil engineering design services for four primary classes of projects: building structures, non-building structures, heavy mechanical equipment, and structural performance and mechanics (assessment and analysis). However, should your project scope should fall outside of one of these traditional categories, we can still help you meet your engineering services needs through our unique capabilities, along with strategic collaboration with our engineering partners.
We are adept at working in the fast-paced design-build markets of today, as well as in the traditional design-bid-build mode, or even on a time-and-materials basis, as needed – you make the call, and we can respond.
We are currently licensed in the states of Alabama, Tennessee, Mississippi, Florida, and Maryland – however, we can quickly obtain registration in other states, if the project needs should require. For US Government work (USACE, DoD, GSA), registration in any state is usually accepted as qualification for performing engineering design work. Our principal engineer carries a classified security clearance through the DoD, and is qualified to support your needs in that secure realm also. Our structural engineering services are enhanced by our national certification for structural engineering through the Structural Engineering Certification Board® (SECB ), and through our participation in the Structural Engineering Institute (SEI) of the ASCE.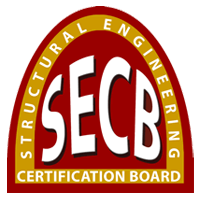 When looking for structural engineering design services, look for the SECB Certification seal – it says that the engineer you need has the additional education, experience, and skills that are particular to the practice of structural engineering, and that he has complied with the rigorous educational and practice standards maintained by that organization. When you need a structural engineer, you need an SECB certified engineer, and that is Integrity Design Services.
Construction Phase ("Title II") Structural Engineering Services Offered
Integrity Design can also help you with the management and direction of your project when you reach the construction phase of your design or design-build efforts. Even if we did not provide the original base design, we are still positioned to take on any of the following services to help ensure the construction of your project goes as smoothly as possible, with respect to the codes, inspections, tests, safety plans, and contractor qualifications requirements needed for its structural phases:
Establish the structural quality requirements for the project, including the standards that the construction must meet, and the QC and QA measures that are to be followed.

Develop the structural Quality Assurance Plan for the project.

Establish the necessary qualifications for the structural contractors.

Establish the necessary qualifications for the structural Quality Assurance agency or firm.

Establish the necessary qualifications of the individuals responsible for inspection, testing, and observation.

Evaluate the contractor's Quality Control Plan.

Evaluate the quality assurance agency's Written Practice.

Review contractor's construction submittal documents.

Perform construction progress observation of structural elements.

Review the contractor's structural safety plan.