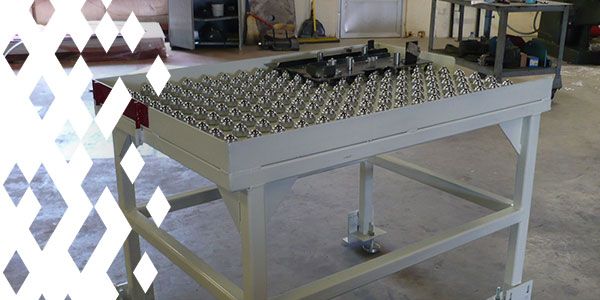 CUSTOM MATERIAL HANDLING SYSTEM
Integrity Design Services can provide materials handling design as a part of a total system design, or as a stand-alone project. We rely heavily on our industry experience to produce designs that both achieve the desired goal, and are common sense buildable solutions. We understand that a design is of no good to our client if it is so expensive or complicated that it's not feasible for their application.
When we are only providing the design, and not the equipment also, we can assist the client in the bid and procurement process, and assist in reviewing the bids to ensure that the most suitable system is procured at the most economical price.
Our team has designed and built custom material handling systems for the automotive, aluminum foundry and processing, and paper processing industries, including shuttle carts, trolleys, lift tables, chutes, below-the-hook lifting devices, and fixtured conveying systems for a wide variety of applications.
Whether you're moving thousands of pounds of steel parts from one operation to another, or handling light-weight cardboard boxes at pack-out, our designers can help you design and build the most ergonomic, energy-efficient, and cost-effective solution.